Returning to work+study since COVID? Let's talk about that
Hey all,
Happy Saturday... for many of you, this might be the first day since COVID came along that you can do certain things, see certain people, go certain places...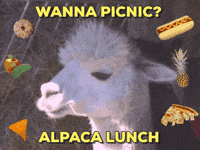 As the lockdown/isolation gets wound back a little (depending on where you live), how are you feeling about that?
One thing we've been noticing here is that having really mixed feelings is very normal. Maybe you're not sure about going to the shops? Worried about your health, or about those you love? You're used to working at home, and changing again just feels odd? And seeing people IRL is strange, at first?
The legends at KidsHelpLine in Australia (available 24/7 for up to 25yos) also asked their community, who said this...
They also have a guide about this, here: https://kidshelpline.com.au/teens/issues/im-not-ready-go-back-normal
Adjusting to COVID, and now re-adjusting to this chapter, takes a lot of energy in your brain and heart. Especially on top of things that might be changing for you in the background, due to cancer being in your world.
So go gently - be your own best friend, and treat yourself kindly...
And chat to people who get it - here, KidsHelpLine, friends, school, family. We're all in this together.
How are you adjusting to the changes in isolation?