Connect Leadership Team - Visions for 2021
Hi everyone,
The CanTeen Connect Leadership team is back for 2021! We are so excited to bring you new projects and open up conversations on this wonderful online space.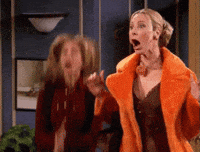 For our first discussion of the year, some of the members thought it would be great to share a little bit about our individual leadership journeys, as well as our vision for how we want the website to evolve in 2021!
__________________________________
@AJ-ConnectLeader- My name is Amy, This is my second year in canteen connect leadership, when I was first asked to join the leadership team. I had only just joined Canteen and Canteen Connect after finishing treatment for cancer.
After hearing and reading inspiring stories, I wanted to share mine. Becoming a Canteen Connect leader helped and inspired me to encourage myself and other youths, who may be having a hard time dealing with cancer themselves. Particularly during the pandemic, now 18 months cancer free. I'm ready to take on this next year and continue to inspire many other youth and peers.
My vision for connect is to welcome everyone, by having a safe space to chat and ask for advice from us leaders to fellow peers on how they have or are dealing with their cancer experience. We could also create a space for youth who have or are graduating from canteen by creating a new space for those who are 26+. In this space, we can chat and support each other through new or emerging cancer experiences, similarly chat about how our lives have changed down the track when cancer first came into our life.
@Ezra-ConnectLeader- Since I joined Canteen and, now, Connect leadership I've loved the 'connective' aspect of our community. It helped make my cancer experience feel 'beatable' and not so lonely. My vision for CanTeen Connect is to share this feeling for future and current members. I feel we can achieve this by continuing to be the awesome community we are and keeping our forums open and welcoming. In the future, I, like Amy, hope we can grow along with CanTeen Connect, hopefully continuing this space for members 26+. I also hope the upcoming online events help to keep our members at home involved, especially given the Covid-19 situation!
@maddiecp-ConnectLeader - Like Amy, this is my second year as a CanTeen Connect leader. I decided to become a leader so I could be in a position to offer empathy and advice to people who may be going through the grieving process, as I lost my mother when I was 10. I am now 17 years old, and have learned a lot throughout my experience. I joined Connect to share what I have learned in the hopes of making other people's experiences a little bit easier.
My vision for this online space is to further grow the developing sense of community that Connect is creating. When COVID was at its peak in Australia early last year, Connect provided a great array of online events that people could attend; relating to lots of things inside and outside of the cancer world. I think bringing these online events back is a great way of fostering connections all around Australia and New Zealand, and would help to educate people on a wide array of cancer experiences outside of their own.
__________________________________
Thank you for reading! If you have any ideas for how Connect can evolve this year, feel free to leave them down below!