Hospital Life... what do you pack?
Hey legends,
Cara from the online team here... posting again on a Friday :)
I've been having some convos lately about hospitals, and the weird-alien-land they sometimes feel like. Interesting smells, cafeteria food, waiting rooms with uncomfy, angular chairs. Ice cream and jelly in tiny cups. Trolleys with bulk cleaning supplies. Impossible parking (at times).
But they also have incredibly smart, caring people inside their walls, who work hard to make things better, where they can.
Whether you're someone who has been through/going through treatment yourself, or if you've spent time in hospitals supporting those in your family... I'm wondering...
What do you pack for a hospital visit? What are the essential things from home that help you and your family, when you're waiting/staying in hospital?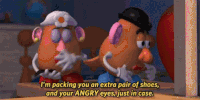 Let's share the knowledge... I wanna hear all your suggestions!