IT'S NAIDOC WEEK - LETS CELEBRATE
We would like to acknowledge and pay respect to the Traditional Custodians of the land we are living and reading on today. We recognise their continuing connection to sun, land, water and community. We pay our respects to Elders past, present and emerging. It is that as a community we acknowledge and continue to learn who has lived on our land thousands of years before us.
It's NAIDOC week in Australia from 8-15 November. NAIDOC Week celebrates and recognises the outstanding work Indigenous Australians have, and continue to do, in our communities - while embracing the true and rich history of our country.
Did you know; that Australia has the world's oldest oral stories, the world's first maps, and structures older than the Egyptian Pyramids and Stonehenge?
The theme for this year's NAIDOC Week is 'Always was, Always will be", which acknowledges that First Nations people have occupied and cared for the Australian continent for over 65,000 years. The Connect community can help celebrate the land we are on, by helping take care of it, and by helping share stories.
As a community we need to support First Nations people, calling out prejudice and derogatory comments, in both real life and online. 2020 has brought racism to the forefront. As leaders inspired by our First Nations people, we would like to encourage you to take a stand against racism, while helping us celebrate how Aboriginal and Torres Strait Islander people have cared for the land we share, and achieved amazing things across many fields.

From Amy:
Adam Goodes is somebody who stands out. He once said 'instead of masking racism, we need to deal with it day-to-day'. Adam Goodes is a well-known Sydney Swans AFL player who endured racial abuse from Australian rules fans and forced Goodes into early retirement. Goodes not only won 2 Brownlow medals in his football career but also named Australian of the Year in 2014 for his efforts to end racism and his work with Indigenous youth community programs.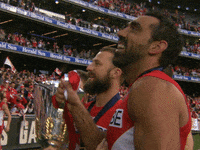 From Miki:
Another person I admire is Samantha Harris. Samantha Harris is an Australian Indigenous model who, at age 13, made it onto Vogue Australia and again at 18, making her the second Indigenous person to do so. She is 'passionate about stamping out racism and empowering indigenous Australians,' and is also a goodwill ambassador for World Vision.
I would also like to recognise Jessica Mauboy and her role, among others, as Ambassador for the Yipirinya School which describes itself as 'bi-lingual and bi-cultural', which teaches four Indigenous languages, "perhaps the only school in Australia to do so". Jessica is passionate about helping the children at Yipirinya school to help them achieve goals and open doors for more opportunities, including jobs, better health and and general wellbeing for our emerging indigenous children.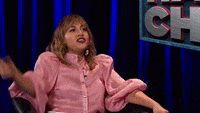 Now it's over to you: Is there a First Nations person who inspires you? Let's celebrate them here! Happy NAIDOC Week!
-Amy, Miki and the Connect Youth Leadership Team