RUOK Day - from our Connect leaders, to you
Hi everyone...
Here's an awesome video our Connect leaders made for all of you, Connect Community, this RUOK Day:
Post a discussion, send a message, check in on your mates... especially in these COVID-impacted times.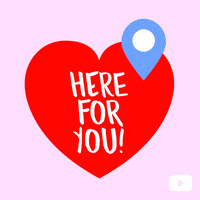 And if you need extra support, we're here.
Our Canteen staff around Australia and NZ are available during business hours; and our chat service is open until 10pm Sydney time Mon-Thurs, and 6pm Fri-Sun too.
If you need immediate support...
In Australia: contact our excellent colleagues 24/7 at Kids Help Line (up to 25years) on 1800 55 1800 or webchat at http://kidshelpline.com.au/get-help/webchat-counselling; or Lifeline is available all the time, all ages, on 13 11 14.
In Aotearoa New Zealand: Need to talk? Free call or text 1737 any time for support from a trained counsellor. Lifeline – 0800 543 354 (0800 LIFELINE) or free text 4357 (HELP), Suicide Crisis Helpline – 0508 828 865 (0508 TAUTOKO), or Healthline – 0800 611 116
Take good care of yourselves... you matter :)