The best movie to watch on a 'sick day' is...
Hey Connect champions, just a short and sharp discussion starter today...
What's your go-to 'sick-day' movie? You know, that one you watch over and over when you're unwell, tired, overwhelmed etc, and it makes you feel comfy? Maybe it's changed over time, through childhood, teen years, treatment, something you watch/ed with a family member, or?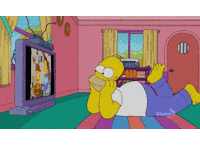 (Mine was the old-skool Charlie and the Chocolate Factory for many years; and Ferris Bueller's Day off; and then Love Actually... esp at Xmas).
Tell us your movie(s) of choice, and find a GIF if you can!