Victoria's May Covid Lockdown: we're thinking of you, today
Hey all - and particularly our Victorian Connect Community...
It's a tricky time as Victoria heads into a 7 day lockdown from tonight (all the facts from the Vic DHHS here, if you want to check what restrictions are in place).
We want to acknowledge that for many young people here, who are in Victoria right now, this lockdown might bring a real range of emotions - perhaps due to the experiences of past lockdowns, or the impact of not being able to be with loved ones in the week ahead. Perhaps there are challenges with hospital visits, with feeling supported in a tough time, or having to change plans that are important.
Orygen (who are awesome and based in Melbourne) have a fantastic page (and downloadable pdf) with tips on how to care for yourself in this time (highly recommend): https://www.orygen.org.au/About/Responding-to-the-COVID-19-outbreak/For-young-people-and-families/Self-care-during-the-COVID-19-outbreak
Here are just a few of Orygen's super suggestions:
If you feel overwhelmed, talk to a health worker, social worker, similar professional, or another trusted person in your community. [that includes us, here at Canteen!]
Draw on skills that you have used in the past during difficult times to manage your emotions during the COVID-19 outbreak.
Try to keep to a routine. If you are at home more than usual, set your alarm to get up at the same time each day, have a shower, put on your favourite clothes and try to maintain a routine. It will feel different than your normal but it will help.
Be creative. If you have good ideas for keeping your mind busy and healthy, share them with others.
Anxiety is normal, talk about it. Lots of people feel the same way. Listen to your mind and body, anxiety is a feeling like any other. Don't try to push it away, acknowledge that it is anxiety.
Acknowledge your sense of achievement when you have tried something new or feel good about something.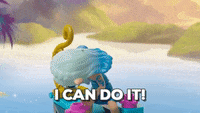 Try something new. Look on YouTube for creative ideas of new things to try. Bake a cake, try some origami. Learn something new and teach it to someone else, if possible.
Canteen are here for you - get in touch with the Canteen staff member who regularly supports you, or if you're new around here, click the Chat to a Counsellor button (we are open 10am-10pm Mon-Thu and 10am-6pm Fri-Sun, Melbourne time).
[Note that our Melbourne Canteen team are working remotely for now, but are contactable using existing details including vic@canteen.org.au]
And as always, if things are overwhelming right now - our incredible colleagues at Kids Helpline are available 24/7, for people up to 25 years, on 1800 55 1800.
Victorians out there... share here... how are you getting through these lockdown days? What's worked for you?
Take good care of you, and those around you. - Cara (counsellor)
(Art by Charlie Macksey)